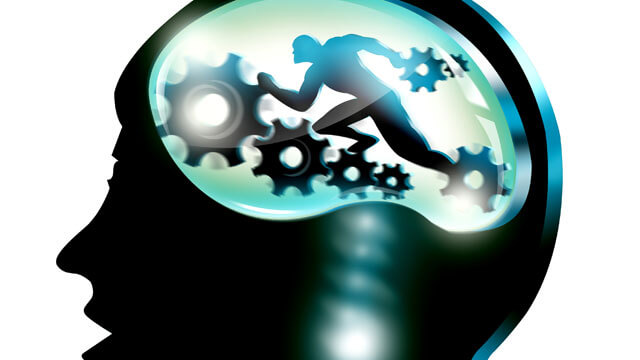 How important are school sports for overall brain-growth?
Encouraging participation in school sports has a big part to play in keeping children physically active and healthy. Equally as important, studies have shown that sports can also lead to improved brain development and higher cognitive functions in children. A recent report revealed that children who participated in physical activity had improved attention and ability to focus on a given task[1].
Physical activity was also shown to have a positive role in the development of speech in children, with research showing that "girls who engage in sport for at least one hour per week had significantly better results in maths and reading than girls who did not do at least one hour of sport"[2]. Studies have also shown that children who play sports are less likely to experiment with drugs and disapprove of others who use drugs and smoke cigarettes[3]. Combined with a healthy sleep routine, sports can really help focus those little minds.
It's no surprise then that quite often, individuals who really push themselves to the limit in school sports carry that energy and determination into their professional lives. If we look at some of the worlds most successful business leaders, we see a very clear trend supporting this idea. PepsiCo CEO, Indra Nooyi, excelled at cricket in school. Facebook's Mark Zuckerberg was a fencing champion at high school. CEO of Hewlett-Packard Meg Whitman was captain of the college swimming team.
So which individual sports are great for training young brains?
Football
Football is a competitive and highly active sport underpinned by technical plays and maneuvers. In spite of this, it is a great form of physical activity for children of any age and at any level. With up to 11 players on each side, football requires high-level co-operation amongst team members. Playing with many peers allow for children to develop communication, teamwork, and leadership skills. Football can also improve brain function, as a study done on the link between cognitive functions and football showed that "planning processes in children who attended a Football Exercise Program for at least six months were more developed in comparison to a control group of sedentary peers[4]".
Rugby
A physical contact sport involving up to 15 players on each team, rugby is a fast-paced, high intensity sport which helps build cardiovascular fitness and endurance strength in both the upper and lower body. Rugby also helps to build resilience in younger players who quite literally need to get back up after having been knocked over. Like other contact sports, a disciplined, and measured approach to conflict is required to succeed.
Hockey
Hockey is an extremely fast-moving game that is played on grass or Astroturf. It is an excellent sport for sharpening up endurance fitness as players are required to move quickly in order to keep up with the rapid ball movement, as well as improving their coordination and balance – it's not easy hitting a little ball with a three-inch-wide piece of timber. Communicating with teammates in hockey helps build interpersonal communication skills as with any other team sport.
Netball
Netball is a team sport where the main objective is to shoot the ball into the opponent's hoop. Netball helps athletes increase their hand-eye coordination and mental focus due to the requirement of precision and accuracy in order to shoot the ball into the hoop. Learning how to delegate, lead and problem solve effectively are all benefits of this sport as each player has a specific role to play on the court.
Cricket
Cricket has had a resurgence of late partly down to a more modernised style of play at international level making it accessible to a more diverse audience. Requiring speed, ability, and strategy for players to succeed, cricket helps develop exceptional hand-eye coordination as well as stamina in order to play 2-3 hour games. The sport is also a great lesson in co-operation as teammates must work together in order to develop winning strategies. Dealing with high pressure situations also builds self-confidence for student athletes.
Tennis
Tennis matches can last for multiple hours, so combatants must learn how to apply themselves patiently and effectively. Spotting the opponent's weaknesses and adjusting style of play accordingly is an advantageous competance in this game, as well as a key skill which can be brought into the boardroom. One on one sports are also great for helping children build up self-confidence and a culture of fair play.
Skiing
Skiing comes in many forms such as cross county, downhill, off-piste and adaptive. All of these share the need for several key traits, chief of which is to understand the ideal positioning of different body parts and the effort that goes into moving them, otherwise known as proprioception. Proprioception diminishes with age, and the more one involves themselves in proprioceptive activities, the less it will diminish over time. Other mental benefits include increased problem-solving skills, improved concentration and cognitive capacity.
Dancing
Dancing is a great way to improve overall fitness levels while having fun at the same time. Heart health, energy levels, and improved flexibility and balance all benefit from this activity. Dancing can also greatly improve memory as memorizing complicated dance moves and routines give the brain a really good workout. Studies have also shown that dancing can both reduce stress and help fight depression by releasing healthy level of endorphin and encouraging kids to release their inhibitions, especially when giving performances to large crowds.
What the experts say – why are these activities important for child development?



Adele Cochrane from Tafe Courses
"Modern life can be a pretty disembodied experience. Kids spend a lot of time interacting with screens and can forget to pay attention to how their bodies feel and move. Learning dance teaches you body awareness, balance, coordination, and endurance – all skills which help with many jobs, especially in the trades."
Jane Kilkenny from Fitness Energy
"Kids learn a multitude of skills from playing sports such as teamwork, persistence, patience and collaboration. Team sports such as football and hockey are great for learning how to win and lose with dignity, develop skills over time with consistent practice and how to develop a love of sport and exercise."
Michael Edwards from Horizons Travel

"Team sports such as Cricket, Football, Rugby and the challenges faced during the course of a game and season with its inevitable successes, failures, disappointments and victories help develop a number of invaluable life skills including Communication, Discipline, Leadership, Resilience and Humility."
Portia Gunn, Youthrive Occupational Therapist
"The benefits of school sports for childhood development include improved emotional control & regulation, motor outcomes, social engagements & interactions, and a better sense of belonging & self-esteem."
Sarah Padbury, principal Psychologist at Edu-Psych
"Sport is super important for 2 reasons. Firstly its the social skills development, sharing and working as a team. It builds communication skills and creates friendships which are a priority in primary school. Team sports such as footy, netball, water polo and basketball are fantastic for this.
Secondly, brain development is enhanced by sports that require balance and coordination of the two sides of the body, so both hemispheres of the brain. BMX, mountain biking, swimming, martial arts and gymnastics are ideal for this."
The wrap
On balance, the more sports we can expose our children to the greater the opportunity we give them to find out which ones really excite them. Aside from instilling a healthy attitude to competition and determination, by encouraging kids to engage in sports from a young age we help develop healthy habits for both body and mind from which they will benefit for the rest of their lives.
Did you know that Inspiresport operates multi-sports tours especially for school children? Find out more here!
References
[1] Bidzan-Bluma, I., & Lipowska, M. (2018). Physical Activity and Cognitive Functioning of Children: A Systematic Review. International journal of environmental research and public health, 15(4), 800. doi:10.3390/ijerph15040800
[2] Bidzan-Bluma, I., & Lipowska, M. (2018).
[3] https://health.gov/news/blog/2012/05/the-benefits-of-playing-sports-arent-just-physical/
[4] Bidzan-Bluma, I., & Lipowska, M. (2018).