Coronavirus Message for Traveling Groups
Last Updated: 17:00 15/07/2020
Since March, we have been working hard with our customers to find the best possible solution where tours have been unable to operate during the global COVID 19 pandemic. We would like to thank our groups for their patience and understanding during this unprecedented period. We will continue to explore all available options with our group leaders to ensure that a satisfactory outcome for all is achieved.
As many of our European and long-haul destinations begin to re-open, our focus shifts towards customers who are due to travel over the next few months. We have already been in contact with all group leaders for tours with departure dates until April 2021, to discuss the different options available to them for their specific tour destination.
As a member of the School Travel Forum (STF) and ABTA, inspiresport continue to take guidance from the Foreign and Commonwealth Office (FCO).
The latest FCO advice, which was updated on 10th July 2020, has now changed meaning that restrictions on non-essential travel have been lifted for many of our key destinations. A full list of destinations where restrictions have been lifted can be found here.
On this basis, we are continuing preparations for all future tours and are confident that they can be operated successfully.
Although the FCO advice has changed for many of our tour destinations, we appreciate that there may still be concerns and questions from group leaders and parents.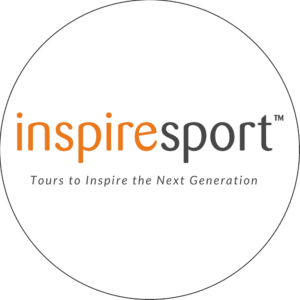 FAQs for groups traveling between August 2020 and April 2021
If we decide to go ahead with our tour as planned, what precautions are being taken to ensure it will be safe for us to travel?
The safety of our groups is our top priority. We continue to work closely with service providers in destination to ensure that the latest hygiene, and health and safety standards for the specific destination are adhered to. Your account manager will discuss the latest advice in detail with you and will update you on any relevant guidelines in the destination you are visiting prior to departure. If payment for your tour has not yet been made in full, please complete these payments in line with your statement and our terms and conditions.
Can I defer our trip to a later date?
We understand that you may prefer to postpone your trip to a later date particularly if your current tour destination remains subject to FCO travel restrictions, so please contact your account manager who will be happy to discuss all options available to your group.
What happens if we decide to cancel our tour?
If you decide to cancel your trip and there are no FCO travel restrictions in place at the time of departure, then cancellation will be subject to our terms and conditions. If you do decide to cancel your tour, please do so in writing as soon as possible.
If your tour destination is subject to 'essential travel only' FCO restriction at the time of departure, as per Government updates provided in March, then it should be possible to make a claim on your travel insurance or Risk Protection Arrangement (RPA).
Future tours
As FCO advice alters and travel restrictions ease further, we are confident that successful operation of all tours to all destinations will be possible in 2021 and beyond. We will continue to closely monitor the situation as it changes and communicate with our group leaders all relevant updates. We will continue to work with our in-destination partners to ensure the safety and well-being of our traveling groups whilst providing best in class sports development tours.
Further questions?
If you have any questions relating to your tour, please call our Head Office on 02920 390 747 and press Option 1 where our account managers are on-hand to offer advice and support.
Parents and Guardians
We appreciate this is a hugely challenging time for everyone. Under data protection and child safeguarding policies, we are unable to discuss information regarding specific tours with anyone other than the named Party Leader. Please be assured our primary focus is to liaise with them to ensure they have up-to-date information and relevant options regarding the group booking. If you have any queries please contact your Party Leader directly.