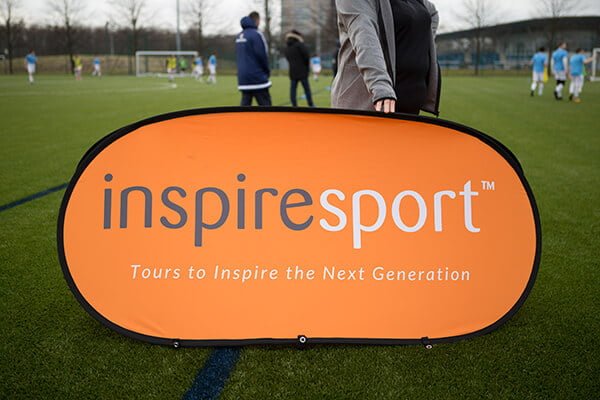 As Partners of the English Schools Football Association (ESFA) every year we arrange two training tours for their U15 girls and U18 boys International squads. With a training base at various professional club grounds the whole team are able to take advantage of the warm weather training to hone their skills and prepare for the upcoming season.
Having partnered with the EFSA for the last 11 years arranging camps for all their international squads, inspiresport has some of our proudest moments when we see all the young athletes' hard work pay off. Recently we hear no less than five players who trained on an inspiresport tour have now been picked for the U19 England squad as they prepare for Group 11 of the UEFA European Women's Under-19 Championship.
From everyone at inspiresport we are wishing the team the very best for the future and will be watching their progress in the Championships.
Making the magic happen
As we have seen with the success of the English Schools Football Association, a sports tour can boost performance at pivotal points during the year.  But why else would you take the pupils to a sports camp?
The reward for a great season
Having played hard all season, teams need some time to refocus and relax.  It is also a chance to build on the friendship's children have made during the year. Going away to a destination with the team is the perfect way to do this.
Play competitive matches against foreign opposition
Teams in different countries will play sports with slight nuances.  Physicality, skills and mindset will all be different.  Playing a team in a different environment, in different conditions can challenge students to come up with new ways to play that they can bring back to the UK in the next season.
Prepare for a new season
Closing out the old season and starting a new one is a chance to be retrospective and to plan. Lessons learned during the past season will make the players stronger in the new one. Focusing on what you did well as a team and as individuals, but also areas for improvement are very important. This is the chance to try out different styles of play, test skills and reinforce good habits.  A key factor can also be the chance to get the most out of training in warm weather.
Don't let schools get in the way of education
A little tongue in cheek, but the best learning experiences are created from visiting, doing and experiencing.  Whether that is learning a new language, experiencing different cultures or meeting new people, sports trips are a great way to take pupils out of their normal routine and experience new things.  With hundreds of activities from to chose from and plenty of organised tours to stadiums or to watch matches, you can make sure that everyone from the teaching staff to the students has fun.