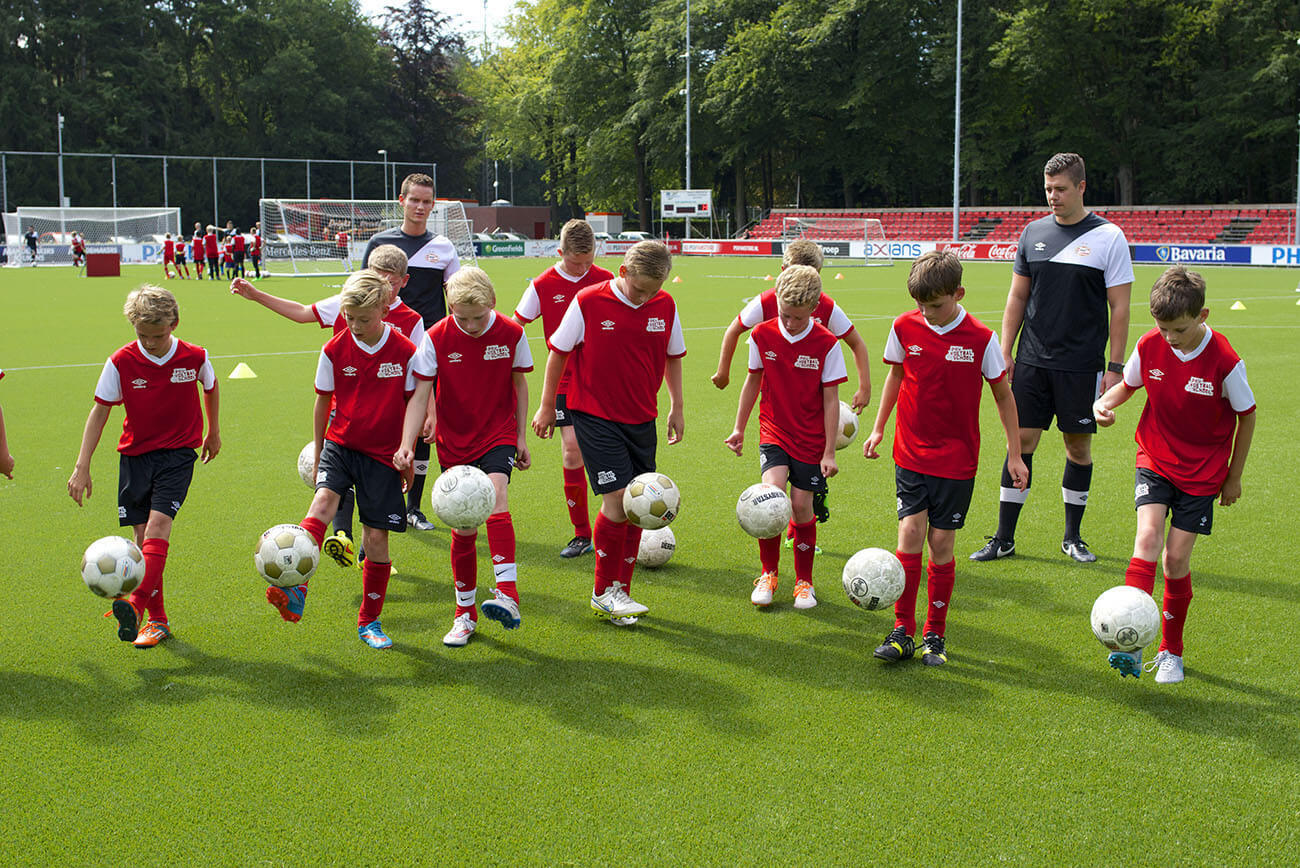 Here at Inspiresport we are committed to regularly holding inspection visits which allow party leaders to experience and asses the accommodation and training facilities their groups will use on tour.
Inspiresport are very pleased to be able personally invite school coaches and teachers to join us for the next trip to Holland for our inspection visit of legendary Dutch clubs; Vitesse Arnhem and PSV Eindhoven!
A brief itinerary of what is planned for the visit is below, we hope that you will be able to join us!
Demand is extremely high as you can imagine, it's on a first come first served basis so please let me know if you wish to attend as soon as possible to confirm your place.
Friday 28th November
Arrive in Eindhoven approximately 8pm.
Transfer to the Novotel Eindhoven Hotel where you will enjoy dinner at the hotel or a local restaurant.
Saturday 29th November.
Visit PSV EINDHOVEN, one of the most successful clubs in Holland the past decade. They have qualified for the UEFA Champions League twelve times in a row, and won the league title six times in the last eight years.
Experience a behind the scenes tour of the PHILIPS STADIUM. Have one of their experienced hosts guide you on a tour including a visit at the PSV Museum.
Transfer to PSV training facilities to meet the coaches and sample their top class facilities; the backbone to excellence for this pro club.
Lunch will be provided at the first team training facilities
Transfer to the home of Vitesse Arnhem the GELRE DOME STADIUM where you will have tickets to watch hosts Vitesse Arnhem vs Go Eagles in the Dutch Eredivisie
Stay at the famous PAPENDEL, the national sports centre for Holland where more than 300 elite athletes train on the grounds the beating heart of Dutch sporting excellence on a daily basis, with good reason.
Sunday 30th November
Enjoy a unique tour of the Papendel where the grounds cover more than 160 hectares and has been a training location for elite athletes since the early 1970s. Since the opening of the "Arnhem hall" in December 2012, Papendal now has a state-of-the-art multi-sport hall that is among the best in Europe both in size and facilities.
Meet with Vitesse coaches, tour the first rate training facilities and enjoy a delicious lunch
Transfer back to Eindhoven to fly back to the UK fully informed and inspired to take your team on a unique sports tour experience to Holland! *please note, events and timings may be subject to change depending on availability
All we ask…
To secure your flight, we ask for a small contribution of £49, which will be FULLY REFUNDED on booking a tour with inspiresport for 2015/16 season.
At inspiresport we recognise the need for peace of mind before booking a youth sports development tour, which is why we are;
ABTA and ATOL bonded
Part of the Mid-Counties Co-Operative
Hold the Learning Outside the Classroom (LOtC) Quality Assurance award
Part of the School Travel Forum (STF)