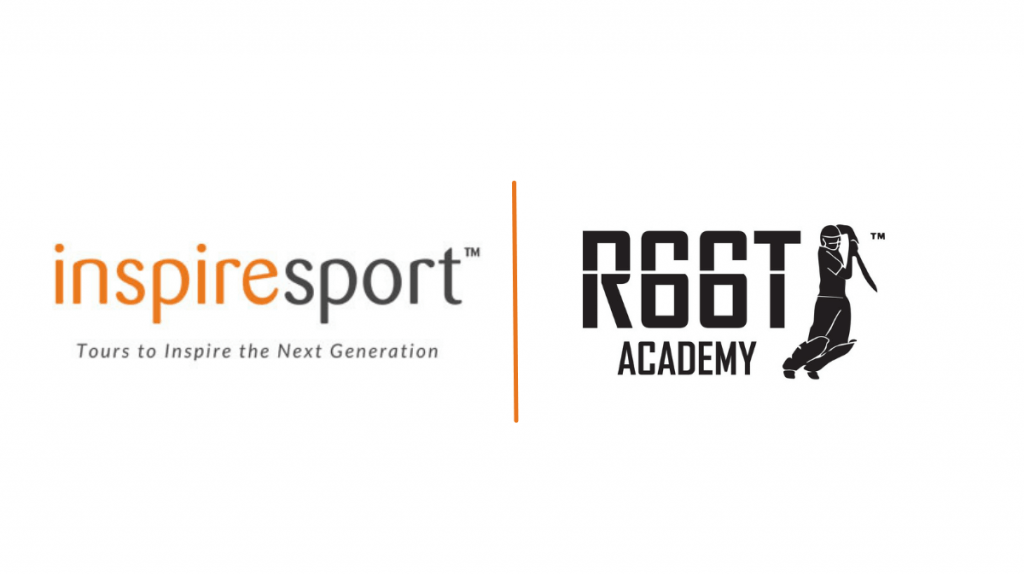 INSPIRESPORT ANNOUNCE NEW PARTNERSHIP WITH THE R66T ACADEMY
The UK's number 1 sports development tour operator, inspiresport have joined forces with England Test Captain Joe Root and The R66T Academy to create a new U13 school cricket competition and help increase the number of young players participating in the sport.
The R66T Academy, founded by the Root family, was established to give cricketers of any age, gender, race, ability, and location an opportunity to play and enjoy all aspects of the game whilst encouraging a healthy competitive spirit. The importance of team objectives over individual performance, expression of natural talents and celebrating excellence and the success of others are core to the organisation's purpose.
It's with this developmental aim where the synergy with inspiresport lies, and how the parties came together to create The R66T Academy Festival of Cricket competition.
The R66T Academy Festival of Cricket is a regional competition for schools which will be held across four UK venues in April 2023. The winning regional teams will then be invited to participate in Finals Weekend at the prestigious Desert Springs Family, Leisure and Golf resort in Almeria, Spain. Registration for the competition is now open and will see teams take part in a The Hundred format tournament.
Steve Butchart, MD of inspiresport said:
"We are excited to partner with The R66T Academy on this venture – giving more young players opportunities to be involved in different formats of cricket can only be a good thing, and with the expertise provided by The R66T Academy coaches, our festivals are set to be the perfect blend of development, competitive games and of course fun!
It's great to be working with a team of people so committed to cricket development as The R66T Academy are. Their knowledge and contacts within that arena are second to none and we're already planning how The R66T Academy Festival of Cricket can grow further in future years to offer even more opportunity for different teams to take part."
Matt Root, founder of The R66T Academy said:
"Our partnership with inspiresport is a fabulous initiative for developing the skills and experiences of young cricketers, both on and off the field of play. Our partnership ticks every box as far as the R66T Academy is concerned and will benefit young cricketers by introducing them to the challenges associated with representing their school at a national level."
Joe Root, England Test Captain said:
"The R66T Academy Festival of Cricket is an innovative project which aims to challenge young players in a competitive environment. Enjoying the game is really important to school-aged players and we hope that our festival is fun for everyone involved whilst providing every young player with the opportunity to make a name for themselves and their school."
The R66T Academy Festival of Cricket will take place in April 2023, with registration for next year's competition open now. An invitational weekend at Desert Springs in July 2022 is also planned.