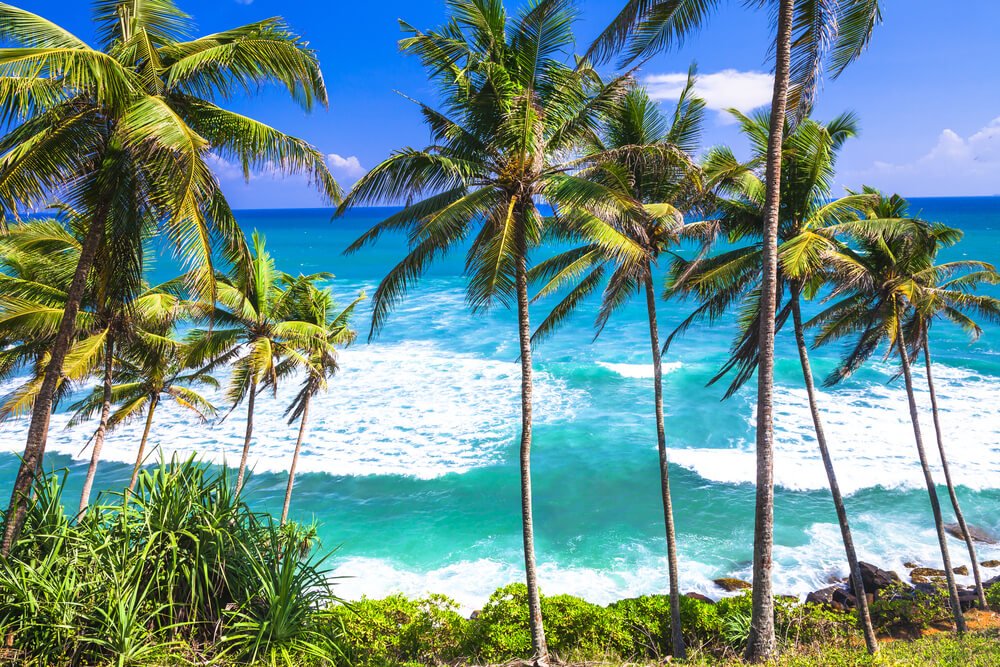 Named the best country to visit in 2019, Sri Lanka is vast in beauty, culture, and reasons to visit. As Warren Knower from Volare Photography explains: "Sri Lanka is a small country (around the size of Tasmania), but it has something for everyone. There are a mix of experiences that can be sampled around the country; the types of experiences that you'll usually see featured in glossy travel brochures."
To select only a few reasons to visit is a difficult task, however, we narrowed it down to 8  ultimate attractions that make Sri Lanka such a unique destination.
1.Beautiful beaches
Sri Lanka is often associated with its magnificent coastline – countless miles of incredible ocean views and soft sand. Top three beaches?
The beach of Tangalla stands out with its untouched nature.  

Marakolliya is known for the tropical flowers and mangrove lagoons.

Rekawa beach is the home of many turtles who have chosen it for nesting each year for centuries.
2.Transport
Traveling in Sri Lanka is easy and cheap by rail. Take the popular train to Ella and look out at the carpets of tea. Getting a seat might be a difficult job but for a slightly more expensive ticket, you can get a standing room.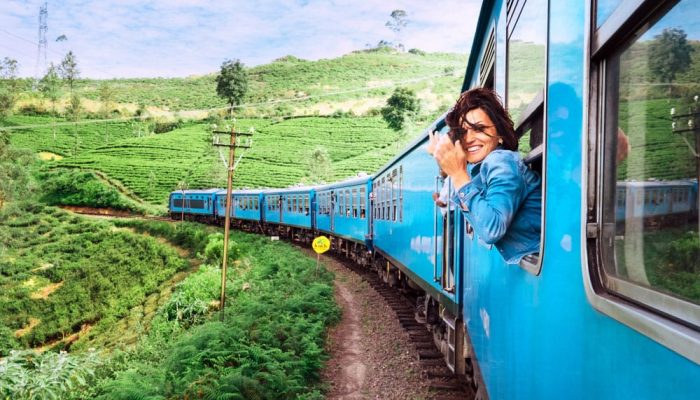 3.Archeology & Architecture  
Ancient ruins of Anuradhapura are one of Sri Lanka's most amazing sights. In the center is the sacred Sri Maha Bodhi – one of the world's oldest trees.
Galle, another Sri Lankan gem, is an enhancing town to explore on foot. A Unesco World Heritage Site now it used to be a trading port. Imposing Dutch colonial buildings, ancient mosques, and churches make it the perfect destinations for lovers of uniques architecture.
4.Culture
Kandy is the cultural capital of the island – home of the Sacred Tooth Relic. It is said it contains one of Buddha's teeth. The old quarter and central lake shouldn't be missed. The botanical gardens offer the opportunity to spend a wonderful afternoon there.
The locals are known for being very relaxed and many guides advice to not expect a big party, especially when travelling outside the big cities.
At it's closest point, only 18 miles of water separate Sri Lanka from India, however, there is a world of a difference between the two. The pace of life in Sri Lanka feels much less frantic than that of its neighbor, making it the perfect destination for those intrigued, yet intimidated by India.
Sri Lanka is further known for its love of yoga and wellness making it the perfect destination for those looking to reconnect with themselves.
Will Hatton, Founder of Hotel Jules and The Broke Backpacker, says: "You should get off the beaten track and do some of the more unusual things, One example is Wewurukannala Vihara, where you must first pass through the tunnel of hell to visit Sri Lanka's biggest Buddha. Another is Kilinochchi Water Tower, a massive fallen water tank bombed by the Tamil Tigers in the final stages of the long Sri Lankan Civil War."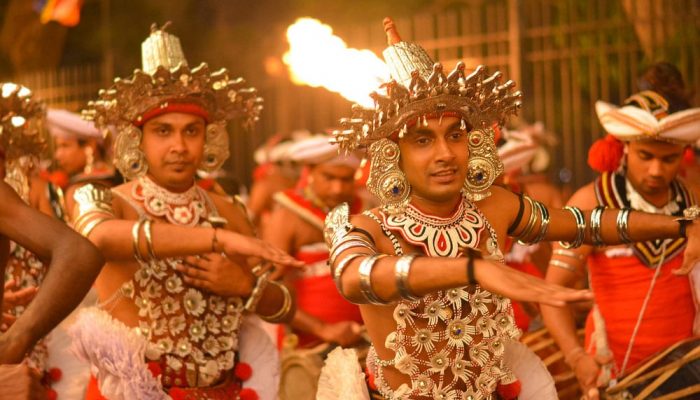 5.Surf
Arugam Bay – is in the heart of Sri Lanka's surf scene. It is known to be one of the best spots for surf in the world. Best weather is recommended to be between April to September, however, many locals advise there are still good waves up until mid-November.
6.Food
Sri Lanka's markets are not to be missed – they represent the nation's rich diversity of flavors and are notoriously inexpensive. Indulge in the local specialty – rice and curry. Many Sri Lankans are vegetarian making it the perfect destination for people with a similar diet.
7.Animal Kingdom
To marvel at the variety of animals, Sri Lanka has to offer we recommend visiting Udawalawe National Park – the closest point between Sri Lanka and South Africa. The savannah grassland is home to masses of colourful birds, herds of buffalo and hundreds of elephants. Another stop for the animal lovers should be Mirissa, where you can enjoy whale and dolphin watching.
8.Floral beauty
The Gardens at the base of Sigiriya are magnificent. 370m of rock that erupts out of the landscape. The landmark is surmounted by ruins and etched with art. The way up might take a while but you will be rewarded with the unbelievable views at the top.
Sinharaja Forest Reserve is another stunning Unesco Heritage Site that is worth the visit.