Success at the SAFIB AGM in Porto
As official travel partners for SAFIB (Schools' Association Football International Board) inspiresport were privileged to host their first AGM of the year in the beautiful city of Porto.
Home to our exclusive club partner, FC Porto this stunning location provided the perfect setting, with representatives from the English Schools FA (ESFA), Football Association Ireland Schools (FAIS), Scottish Schools FA (SSFA), Northern Ireland Schools FA (NISFA) and Welsh Schools FA (WSFA) all in attendance.
In addition to the business program, inspiresport had organised a number of activities to make this trip a truly memorable experience. These included a tour to the FC Porto Museum and Stadium, traditional Portuguese Live music and food, a Porto wine tour and finally tickets to watch SC Braga v SL Benfica at the magnificent Estádio Municipal de Braga.
The entire trip was a huge success and we'd like to thank SAFIB for the opportunity to host and showcase elements of what a tour to FC Porto would be like.
A sample of feedback from those delegates who attended...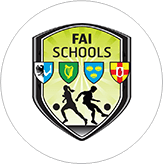 On behalf of the FAIS l wish to thank you most sincerely for your wonderful hospitality on our recent visit to Porto .The professionalism, organization and generosity shown to us by your highly efficient team at Inspiresport was a credit to all involved.

Fergus McDaid, Hon. Secretary, FAI Schools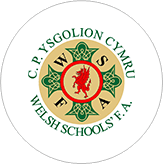 Can I, on behalf of WSFA, thank you and your company for hosting the SAFIB meeting in Porto this last weekend.
I and everyone else had a wonderful time and were impressed with the facilities and the welcome we received.
I must make special mention of Fabio from the Cardiff office. His expertise and arrangements were fantastic. Over and above what is expected. To finish the weekend off with a cake baked by his mother was a real unexpected surprise.

Once again, thank you for your support.

John Mann, Chairman, WSFA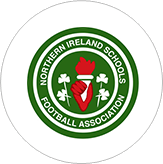 …your Company is definitely one of the best that we have ever worked with. Everything in your Company is excellent. The professionalism, attention to detail, quality of relationships, dedication, dynamism and foresight is simply superb.

Thank you for your total support for what we are trying to achieve for our young people. It is truly inspirational.

Gary Kennedy MBE, Secretary Northern Ireland FA
Valencia was really good but this year was quite exceptional. I know I speak for each and every delegate when I say that the lovely courteous way you carried out your duties as our guide was the primary catalyst for all that was so enjoyable over a never to be forgotten Winter Meeting weekend in the city.

Nixon Morton, Chairman, SAFIB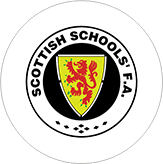 Jed and Fabio proved to be a credit to your company! Thoroughly enjoyable and informative weekend! Many thanks once again for inspiresport hosting the Winter Meeting – this gesture is very much appreciated by all members of SAFIB.

Alex McMenemy, SSFA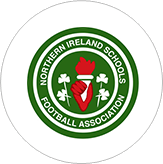 The SAFIB meeting in Porto was probably the most successful we have had. Jed from inspiresport was on hand as an old friend to welcome us and set the tone for the Winter meeting. I would sincerely wish to thank and compliment your Rep Fabio on the superb job he did as our liaison , guide and friend. He was a great ambassador for INSPIRESPORT.

Bob Nesbitt, NISFA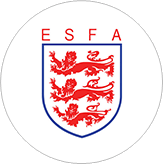 The delegates in Porto were very impressed on so many fronts and my Top Ten (in no particular order) would be:-
• Your generous hospitality
• The professionalism and friendliness of Fabio Magalhaes
• The enthusiasm of Jed's presentation
• The exceptional organisational skills
• The hotel catering was always just right, as was the view from the restaurant
• Fabio had even organised the breakfasts to include………."ingles completo" ("Full English") – eggs, bacon, sausages, mushrooms!
• Fabio's Mum, who had baked a special SAFIB / Porto / Inspiresport cake
• Musical entertainment at the Sunday night dinner
• The excellent coach driver who worked some long hours
• Access to the Saturday evening football, Braga v Benfica, with the flares, rockets and singing

Mike Spinks, ESFA