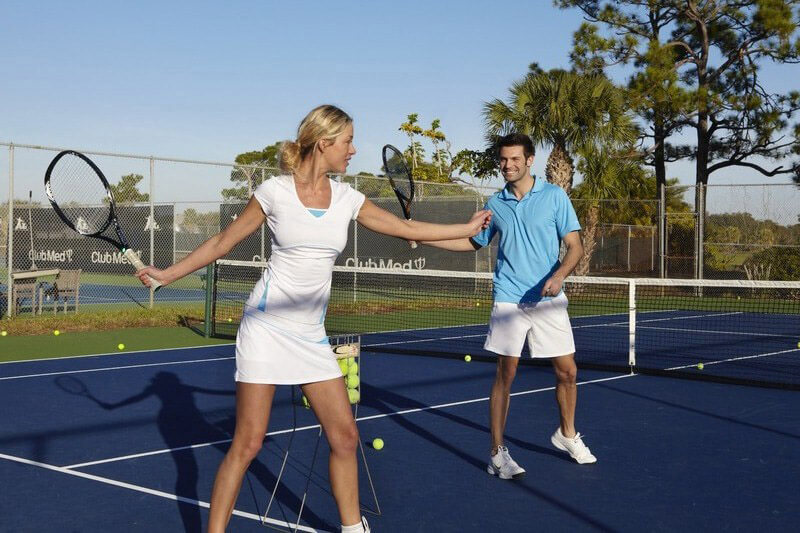 inspiresport have today announced it is expanding its's product portfolio to include tennis, in partnership with Ethan Mason Sports.
This partnership unites these two companies who are experts in their fields in a bid to provide schools and clubs with an unprecedented tennis tour experience, operating in world-class academies and tennis centres throughout Europe and USA. The Mouratoglou Tennis Academy in Nice, for example was established by none other than Patrick Mouratoglou, one of the most respected coaches in the world, accredited with the remarkable careers of Marcos Baghdatis, Grigor Dimitrov and Serena Williams.
Ethan Mason director Paul Bayliss explains: "We are delighted to partner inspiresport who we consider to be the leading provider of school sports development tours in the UK. We are launching the product using our coaching networks throughout the UK, working with the RPT and LTA licensed coaches to arrange five star club trips for their members to our initial partner resorts in Nice and Florida. And I am in no doubt that this partnership with inspiresport will support our quality tennis tour offering with the fantastic level of operational standards inspiresport are renowned for."
Following consecutive years of record growth, inspiresport has accelerated a number of initiatives that fall in line with the company's strategic long term growth plan, tennis being one of a number of strategic enterprises in the last year.
Steve Butchart CEO of inspiresport, explains: "2015 has been a hugely successful year for inspiresport in all key areas of our core product and at the same time we have moved forward with our growth plan to include a new official kit supplier in Under Armour, the ongoing development of new inbound propositions and now the introduction of this fantastic partnership to launch tennis tours."
"As many schools and sports clubs in the UK go on multiple sports tours with inspiresport, we saw this partnership with Ethan Mason Sports as a great opportunity to expand our offering of a new and exceptional tennis programme at the same high standard of service our clients are so familiar with."
"Inspiresport Tennis will initially offer trips to two world-class resorts in France and Florida where the focus is to offer the highest quality tennis development tour experience through expert coaching."
For more information on our inspiresport tennis program in partnership with Ethan Mason Sports please contact your regional expert.